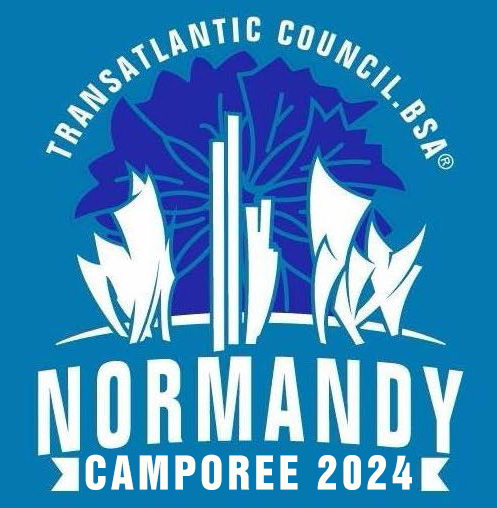 Per date 18th Feb 2023:
From 19 to 21 April 2024 it is foreseen that a number of crew members of the Plusscouts PA3EFR/J and other Radio Scouters will be traveling to Normandie (Omaha Beach) to support the international activities of the Boy Scouts of America Normandie Camporee 2024.
Additional information on the crew, as well as on the Camporee as it was held in 2022 can be found on http://pa3efr.nl/index.php/radio-scouting-articles/camporee2022 (mainly in Dutch, but we assume that this is no issue nowadays with on-the-fly translators).
The goal of this Special Event station is to provide a wireless means of communication to the participants of the Camporee, in order to facilitate the global distribution of Messenger of Peace transmissions throughout the world. In each QSO youngsters or their Scout Leaders will be sharing their Message of Peace.

The good news is that we again will be hosted by the D-Day Museum at Omaha Beach. A double-decker bus will be part of our radio station and as is a tent for the associated radio scouting activities.
A word from the Camp Chief Dick Meijaard on the history of this even (text shortened for this website):
In the past 27 years the Transatlantic Council (TAC) organized 9 Normandy Camporees. In 2022 we will hold the 10th edition of this fantastic event. No camporee has been a copy of a previous one so far, and we expect the Camporee in 2022 to be different as well.
First of all we will miss the guidance of the most experienced Normandy organizer mister Vince Cozonne, our former Scout Executive. He came up with the idea in 1994 and was leading the way in all 9 camporees. Now enjoying his retirement, he left large footprints for us to fill.
So that is one reason our camporee will be different, but there are many others. Covid uncertainty is another reason why this time, preperations are, and execution possibly will be different.
To be able to hande all aspects, of this complex organizational task, we recognized 13 different areas we need to address. So 13 committes were formed, each with a committee chair and volunteers assigned to the committee for support. With a total of 150 volunteers we work together to give our guests the best experience possible.
The radio team TM80OMAH (referring to the special event callsign that will be applied) will consist of Erwin, PA3EFR, Evelyn, PD1EHO, Sander, PD9HIX,  MIchel PE1MR and Lynette PD4LYN, accompanied by scouts Thalia and Lianne. As backup for Sander, it is Patrick PE2PVD, who offered his support.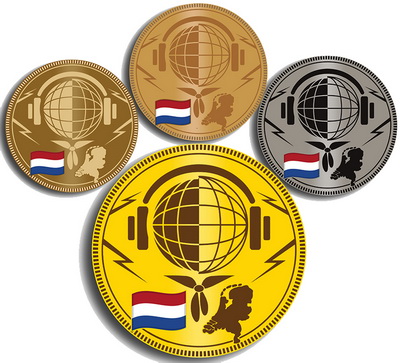 This event is valid for 1 point in the Dutch Radio Scouting Award scheme, which is explained on this page (or click on the image).